In my main profession I am a psychologist. I also enjoy diving, photography, it ...

Global rating average: 0.0 out of 5
How to become more confident?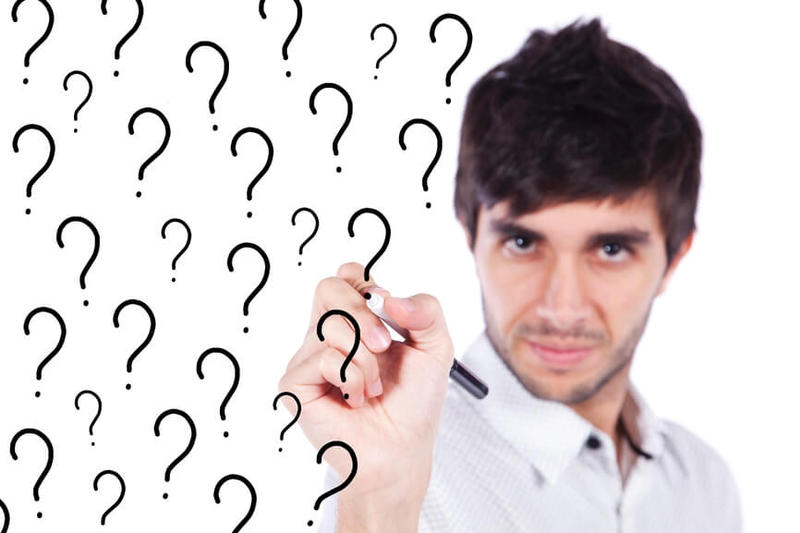 How to become more confident? Let's think about the word first. Confidence is a human condition in which he considers something true: information, characteristics, sensations, and in general any information. In turn, the recognition of something true can be based either on the personal experience of a person, or on someone's suggestion.
In the formation of basic (childish) confidence, the second factor is essential. Actually, the opinion of parents often becomes suggestion due to the emotional significance of parents: for the child they are like deities, on whom everything in the world depends, they are the most important people. And their opinion (even if expressed not at all for the purpose of suggestion, but for the purpose of motivation, or simply the expression of emotions) becomes what is accepted unconditionally by the child, does not need proof and is very important for the child.
Now imagine that in order to create motivation, your mother constantly says to you: "look,what a good fellow Petya, he did this and that, and you .... "You never even think of the correctness of the parents' opinion, and, as a rule, in early childhood there is no other opinion. No - no stranger or his own. This is how the belief is fixed that someone is better than you, that you are not doing everything well enough or you do not possess the qualities that are desirable for parents. A personal experience that could prove the opposite is not, and the importance of parents is so strong that it does not allow space for objections.
In theory, then everything could be different. And someone really manages to go through the experience of personal achievements, to make sure that there are worthwhile and important qualities, there are talents, or simply actions leading to success. But in most cases this is not the case. For one simple reason, a child who has already learned at the level of faith that he is "not good enough" often comes to the collective (kindergarten, school) with the inner feeling that something is "wrong" with him. And children, and adults, feel this state of a child. And unconsciously reflect in their actions and opinions this child's attitude to itself.
Analyze your impression of some people. Someone seems to you weighty, significant at once, although he hasn't done anything special yet. And someone seems pathetic and insignificant, despite the fact that he has not yet manifested himself. So you catch on a subconscious level the attitude of a person towards yourself. And to someone who seems to you weighty and important, I want to immediately do something good, to highlight, perhaps even allow him to lead himself, to listen to his opinion. And the one who seems insignificant, and pulls to ignore, not to notice and not take into account his opinions. A child who is already ready to receive his positive personal experience of social actions, however, rarely receives it for this very reason: he has already entered the society with a feeling of his worthlessness, insignificance and unimportance. That is why further simply new and new negative experience is typed. And most of all, as he grows up, a person comes to a disappointing conclusion: "I'm not self-confident, I'm not doing anything, I'm not lucky, they don't notice me, I find it difficult to communicate with people, I'm lost, I'm ashamed and scared."
How to become more confident in yourself by overcoming children's patterns of thinking? To believe "from scratch" is difficult,because there is hardly any other important and significant person who will say: "you are talented, you are important, you are beautiful, or you are interesting." Of course, on someone's path there are such people - teachers, relatives, friends. But not always these people succeed in their opinion to override the original opinion of the parents - after all, they were always more important for the child.
If you find yourself often wondering "how to become more self-confident?" And you are over 15 years old, you are unlikely to be so easily impressed by someone else's positive opinion, because believing in your own "worthlessness" has been with you too long, childhood. And it seems that there will be no way out of the vicious circle: every time you will enter a new group with a feeling of insecurity, and the attitude of the group will only aggravate it, confirming your unflattering opinion about yourself.
But a way out of this, of course, exists.
Step 1. Work with the past. For starters, find the strength, time, and try to review your personal history. Remember all these painful moments of childhood: how you were compared, evaluated, put on "two" and ignored your experiences.Were the parents objective? What goals did they have? Try to look at your past life with utmost detachment. You might find that your parents wanted the best, for example, trying to motivate you for better studies, worrying about your future. But is it really that bad you studied? Or, say, your parents tried to motivate you to be calmer. But could you really harm others with your noisy games or vivid expressions of feelings? Who and why was it uncomfortable and unpleasant? Did these prohibitions have a real basis?
As a rule, when a person remembers these moments, grievances appear on their parents. It makes sense to allow them to appear, in general, you have every right to be offended by the parents. Resentment - this is your feeling, this is not an attempt to judge the behavior of parents. Perhaps they acted in their own interests, and perhaps thought they were acting in yours. The important thing is that you always had and have your right to feelings. But how will you express them - this is now only your business, your responsibility. The presence of insults on parents is not a reason to prove and express something to anyone.Moreover, parents from their position may not understand you, and the evidence of their wrongfulness will only worsen your relationship.
That is why the majority is experiencing the desire to suppress these grievances - what is the use of the proceedings, especially if it is clear that parents wanted the best? No, and the truth. But what is inside of you, your feelings are your own world, and only you are responsible for the order in it. Therefore, to unload your offenses is the first step towards becoming self-confident. This can be done in different ways. If this is a strong anger - it can be expressed physically, "knocked out" into a pillow, something to break from the heart, or you can write a letter to the offenders, and then burn it. You can say everything out loud in an empty room. You can talk, looking at the flame of a candle - it will help symbolically burn resentment. Recycling childhood memories is a good way: you just have to remember any of the traumatic situations, focus on it, imagine the picture in detail, and then do something different inside it.
For example, to object to parents, to defend themselves, to show what you can do.Here, too, be sure to use the body in one way or another. Speak out loud, shout, and if you need to physically defend yourself in your memory, hit an imaginary interlocutor with your real hand, smash something or tear it out of the "house objects" at home, imagining how you would break something in your picture.
Often, of course, a good catalyst of these processes is a conversation with a psychologist as well as joint thematic meditations. But you can start yourself. The main thing is to understand that this "rubbish" is only your responsibility, which you can assume and act on. As long as you live with this load of offenses, it will be difficult for you to become more confident in yourself, because a certain place in your soul that keeps your self-image is still occupied. The consequences of these experiences and offenses. And a new opinion about yourself is simply nowhere to come.
Many make one mistake: "well, I'll imagine / do / break / write - what will change?" And do nothing. But they only turn in their heads possible failures when applying these methods. In fact, to imagine a trip to nature and to really be in nature are two different things, if we describe it with analogies.Agree, there is a difference - you either think about what you would feel while swimming in the sea, or actually swim in the sea, feel the skin with water, feel its support, inhale the salty smell, catch sprays, work with your hands and feet.
And so it is here - when you do, the energy of your feelings goes somewhere and transforms when you just think about it - it stays in you.
Step 2. A look at the reality of your "I". If you started to somehow master the first step, have lived through these states for at least a month or two, then the intensity of the offenses will subside somewhat, and you can proceed to the second. To become more confident in yourself, you need knowledge about yourself. Since the original faith has not been formed, now you can only recognize yourself. Think about what you really know about yourself? What is your character? What are the abilities? Temperament? Strong qualities? And weaknesses?
It is often possible to encounter the fact that a person does not see anything good in himself - he is too soft, weak-willed, weak, indecisive, etc. But any quality has its positive and negative sides. For example, force, if it is too much, can turn into authority and autocracy.And determination and courage are adventurous and irresponsible. Meanwhile, gentleness and indecision can become, with a good scenario, caution and delicacy, the tendency to agree is an ability for diplomacy. Laziness can turn into the ability to relax, while high performance - excessive tension and inability to rest.
Each quality has poles, conditionally they can be called negative and positive. Try to create your own scale of qualities, and even if the list will contain only negative ones, try to come up with a positive pole for them.
Look again at what happened. You are no longer just a "worthless" person, you are a set of different characteristics that can be used in different ways, you are something integral, containing different poles and shades. Try to thank yourself for the qualities that can positively manifest, give yourself the opportunity not only to see it, but also to show it in practice.
The problem is that in every social group there is a list of "fashionable" and sought-after qualities. Increasingly, one can hear about the popularity of such qualities as interpersonal skills, decisiveness, courage, active position,initiative ... And very often the question "how to become more self-confident" is to learn to be not yourself, but someone else, fashionable, possessing the "necessary" qualities. But if everyone is a leader, then who will these leaders lead? And where are the important and valuable performers, which are sometimes very difficult to find even for talented managers? Many other questions also arise - will excessive sociability turn into superficiality? It is impossible to communicate deeply with a large number of people.
And here we come to the most important thing: confidence is the ability to show others to yourself as you are, and not to be ashamed of it. Confident can look and be not only a person with leadership skills, the soul of the company. A deep introvert with a narrow circle of communication can also be and look confident. Just because he knows his place in life, he found it, and he is quite comfortable in this niche. Self-confidence begins with knowing what you are and what you would like to do, which way to live, what to do, what to do, with whom to communicate and how. And all this begins with the adoption of the idea that your life - by definition, cannot and should not be like someone else's, because you are a unique person, even if you haven't yet revealed all your abilities.
Step 3. Awareness of feelings.And here, perhaps, the most difficult thing: you cannot recognize yourself without feeling yourself, and accordingly, it is impossible to become more confident in yourself. Without having to hear your "want", your true desires. And this is only possible feelings. Meanwhile, since childhood we are taught to live with the mind, and comparing with others, the fact that uncertainty begins with is an attempt to teach a child to live analytically. "Not worse than others", "compared to ...", "relative to the general level" - partly all this is inevitable, because this is how the mind develops through comparisons, analysis and generalizations.
But developing our mind, we have every right not to forget about feelings. Sometimes a comparison can and should not lead to the results to which our parents have led us, for example, you can compare and conclude: "this does not suit me," "I don't want to live like this." You can compare and say: "what a cool thing, how good that I learned about it, I will definitely have it too", instead of the usual "I don't have it, and I am a loser."
It is important not to forget to ask yourself: do I want this? Do I really need it and for what? And what qualities and capabilities do I have,to have it or do it? Listening to your feelings, you comprehend the very experience that you need for self-confidence, because only you yourself can know for sure what you are and what is inside you. Touching, for example, ice, you know for sure that it is wet, hard and cold. Your feelings have told you that and you are unlikely to doubt it.
Touching yourself at the level of feelings, asking yourself questions: "what do I want?", "How do I feel?", "How do I feel this situation, these people, my reactions?", You will eventually understand no less clearly: " this person suits me "or" this person is not worth my attention "," I want to do this "or" I don't like this situation ". And act accordingly. And the more obvious your feelings and desires will be for you, the more confident you will be. And the question "How to become more self-confident" will disappear. After all, a confident person always clearly knows what he wants and what he can do for this.
Related news
How to become more confident image, picture, imagery